Dr Linus Pauling PhD and Dr True Ott PhD ND, did research from 1990 to 1993 on the mineral resonance frequency that allows minerals to turn on genes. I have u tilized their research findings and many other researchers in bioresonance to provide eGFT, epiGenetic Frequency Therapy Mixes to activated genes promoting healing. 
This produces increase protein and enzyme transcription and tissue rejuvenation, with the formula SIGNAL PLUS SUBSTSTANCE EQUALS HEALING !  eMail me your preferred eGFT Mix request and I will personally provide by Google Share Drive the mp3 for your health issues and restoration, along with a protocol of NutriMeds and Peptides for Stem Cell Regenerative Support. 
Each eGFT is $200, and should not be shared without my supervision and aid to optimize rejuvenation. 
Pleased send a brief medical history with your request and current drugs and supplement therapies you are currently on for recovery.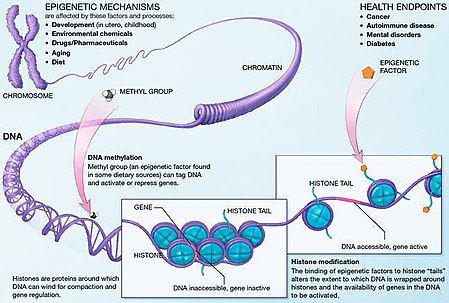 eGFT MIXES FOR HEALTH ISSUES > 
ACNE — A.D.D AND A.D.H.D — DRUG, ALCOHOL, TOBACCO ADDICTIONS — AGE, LIVER SPOTS — A.I.D.S. AUTOIMMUNE DEFICIENCY SYNDROME — ALLERGIES — ALZHEIMER'S BRAIN DISEASE — ANEMIA — ANTHRAX — ARTHRITIS, OSTEOPOROSIS — ASTHMA — ATHLETE'S FOOT, TOENAIL FUNGUS — BELL'S FASCIAL NERVE PALSY — BLADDER INFECTION — DODY ODOR — BRONCHITIS, COPD CHRONIC OBSTRUCTIVE PULMONARY DISEASE — BRUXISM, TEETH GRINDING — CANCER — CANDIDIASIS — CANKER SORES OF MOUTH — CARPAL TUNNEL SYNDROME — CAVITIES  OF TEETH — CONTRAILS, CHEMICAL EXPOSURE — CHRONIC FATIGUE SYNDROME — COLDS, FLU, ANAEROBIC VIRUSES AND  BACTERIA — CROHN'S AND ULCERATIVE COLITIS — DANDRUFF — DEPRESSION — DIABETES, HYPOGLYCEMIA — E.COLI INFECTION — EARS, FLUID MIDDLE EAR — ECZEMA — EDEMA — EMPHYSEMA — EPILEPSY — EPSTEIN BARR VIRUS — EYES, LIDS AND EYE INFECTION — FEVER — FIBROCYSTIC DISEASE OF BREAST — FIBROMYALGIA — FLUORIDE DETOXIFICATION — GALLBLADDER AND KIDNEY STONES — GANGRENE — GOUT — GRAY HAIR — GULF WAR SYNDROME, DEPLETED URANIUM EXPOSURE — HEART AND ARRYTHMIA DYSFUNCTION — HEART FAILURE — HEAVY METAL DETOXIFICATION — HEPATITIS B AND C (HBC AND HCV) — HERPEX SIMPLEX VIRUS — HIGH CHOLESTEROL AND TRIGLYCERIDES — HYPER AND HYPOTHYROIDISM — HYPERTENSION — IMPOTENCE — INABILITY TO CONCENTRATE — INCONTINENCE — INDIGESTION — INSOMNIA — CIRRHOSIS, LIVER DAMAGE — LUPUS SLE SYSTEMIC LUPUS ERYTHEMATOSIS — LYME — MACULAR DEGENERATION — MENOPAUSE — MULTIPLE SCLEROSIS — MIGRAINES — NARCOLEPSY, SLEEP ATTACKS — OBESITY — PANIC ATTACKS — PARASITE CLEANSE — PARKINSON'S DISEASE, ALS AMYOTROPIC LATERAL SCLEROSIS (LOU GEHRIG'S DISEASE ) — PINKEYE, EYE INFECTIONS — PMS PREMENSTRUAL SYNDROME — PROSTATE INFECTIONS, SWOLLEN TOXIC — PSORIASIS — RISING BODY pH — RESTLESS LEG SYNDROME — RINGWORM PARASITES IN GUT — SHINGLES, HERPES ZOSTER SKIN BREAKOUT — SLEEP APNEA — STROKE — ULCERS, GASTROINTESTINAL — VARICOSE VEINS — WHOOPING COUGH, PERTUSSIS — WILSON'S DISEASE, HEPATOLENTICULAR DEGENERATION —

ADDITIONAL CONDITIONS ON REQUEST REQUIRE DR BILL TO COMPOSE THE MIX BASED ON HIS RESEARCH AND DIAGNOSTIC TESTS SUCH AS METAPATHIA, BIOPHILIA AND QRMA QUANTUM TESTS AND CONFIRMATORY ORGANIC ACIDS, DUAL COUPLED NUCLEAR MAGNETIC MINERAL SPECTROSCOPY AND BLOOD TESTING PROTOCOLS AT US SPECIALTY LABS.  THESE MAY REQUIRE A CONSULT AND TESTING PROTOCOLS TO IDENTIFY OPTIMIZING MINERAL RESONANCE MIX PATTERNS.